Cancer Is Like A Gift That Keeps On Giving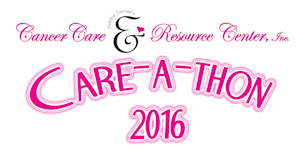 Cancer is like a "gift" that keeps on giving. After the initial shock of reality, after the operation and rehab, after the doctors are gone, and the money is gone and you're left on your own, what then?
Debbie Turner has made things better for so many people dealing with life threatening cancer in Apopka, Northwest Orange County and all of Central Florida. But Debbie and her devoted staff can't do it without help and that's where YOU come in! Salem Media Group, AM660The Answer and 1520WBZW are going the distance all this week with our Debbie Turner Cancer Care And Resource Center Care-A-Thon.
Click here to learn about all the good being done for cancer survivors: http://debbieturnercancercare.com/
Can you please help? Even the smallest donation can make a big difference.  For info and to donate go to https://www.eventbrite.com/e/debbie-turner-cancer-center-care-a-thon-2016-registration-24822222937
Thank you for your support!
https://mickdolansez.wordpress.com